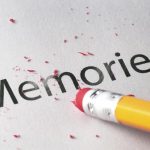 As you all know, there have been a few changes here at the Chronicle in the last couple weeks. The good news is our new owner Jas Hook has assured us that we all still have jobs. The other news is that we aren't totally sure what those jobs will look like. As JH Media takes over operations, Neverspeak Weekly will be taking a brief hiatus to "retool, reimagine, and reignite." Though I am a great fan of alliteration, those are Mr. Hook's words, not mine.
I cannot tell you how much I have enjoyed writing about the goings-on in Neverland this summer. What started out as a job became a true pleasure as I started to think of you less as subjects and more as friends. Since I don't know when this column will be back up and running, I would like to use this last edition as a moment to reflect on an amazing summer in Neverland. Below I have pulled some of my favorite gossip items from the last 11 issues.
Scandalous!?  Neverlandians' reactions were mixed to the first publication of this column.  There was a lot of support but also some uncertainty.  Just know that we here at the Kensington Chronicle are trying to shake things up and add a new dimension to our beloved Neverland.  No one knows what that crazy, free-spirit of a gossip columnist Ms. Skylights will be up to next!
A Lovely Night. Neverlandians gathered on Thursday night for the 2nd Annual Midsummer Ball. The night was a smashing success. Though some townsfolk worried that this sophomore outing wouldn't measure up to last year's festivities, they were soon mollified and amazed by this year's ball-to-the-wall bash. With the help of Lily Bagha's generosity and the Party Planning Committee's dedication, Neverlandians enjoyed more music and more spectacle than ever before.  Check out the photospread below for the ball's fierce fashion!
Love Bugs. No bugs had to be planted by this gossip columnist to pick out the couples in the room on Thursday night. Everyone wants their Cinderella moment at a ball, and, happily, a large amount of Neverlandians got just that! Juliet and Wesley were seen sharing bites of ice cream, a charming cowboy made a last minute appearance to dance with a book shop belle, and Bri was seen dancing with Agent Tacos back early from his assignment. And in the most romantic moment of the night, Sarah-Jane Lakewood received a proposal from her boyfriend Alfie.
Taco Time! Bri Vivladia, Agent Tacos and friends had a Taco Night this past Friday on Big Bear Rock. Sources say it was mostly couples sipping on sangria and taking in the beautiful summer night. Eli Traynor escorted Mia Rivers, Juliet Carpenter brought Wesley Parsons, Nanny Ams came with Bertie Screener (before he was scared away by some overly friendly Fate Stalkers.)
Holy Mole-y! The Fate Stalkers have been out in full form braving the summer heat for love. (Though maybe it isn't so brave since they carry their shade around with them.) Most Neverlandians were happy to see them out and about, but some thought they were getting a little bushy – I mean, pushy. Word has it things got heated between the Stalkers and Bertie Screever after he threw a banana peel into a shrub-covered Stalker. However, things have a way of working out. Through this altercation, the Fate Stalkers met their newest member, the recently inducted Dole the Mole. As far as we know, this is the first animal Fate Stalker.
New Sheriff in Town. G. Harrison Lestrade has been offered the job of Neverland's Deputy Sheriff pending a background check. But, since he comes directly from the FBI, that shouldn't be a problem! While we've had to say goodbye to a couple of Neverlandians, we are excited to welcome him and accountant Wesley Parsons (who's looking for a roommate!) to the community full time.
Hearty Party. Everyone had a great time at the Jolly Roger Soda Ship 100 year Anniversary Party. Aimee and Katie served up an endless supply of delicious sweets and treats. Throughout the day patrons answered trivia about the shop's history in between socializing and listening to a set by Fish Girl Pond. Neverlandians in attendance included Wesley Parsons, Juliet Carpenter, G. Harrison Lestrade, Bri Valdivia, Mia Rivers, Nanny Ams, Teresa Delacruz, and many more.
Neverspear In Love. This is why we love being Neverlandians! Everyone in town turned out to support Peter Pan in his artistic pursuit this past Thursday. Auditions took place on Wednesday, and with only a day's notice actors took the stage the next night. John Darling, Michael Darling, G. Harrison Lestrade, Teresa Delacruz and Rowan O'Connor joined the cast along with Mr. Pan while Elsa Fairy, Lorelie Williams, Fish Girl Pond and yours truly helped bring the production together. Everyone celebrated a job well done with a toast at the Jolly Roger after the show.
Sign Language. Wendy Darling started her book tour here in Neverland last week. Locals lined up outside of Neverland Books to get their hands on some of the first copies of her new book "Ask Wendy!". The local, soon to be national, celebrity was gracious and charming as she signed books for everyone who showed up and a few extras for those who couldn't be there.
Beyond the Pale.  Even though it's the end of summer and most of us are sun-kissed or just downright red, there have been a few new residents of the paler variety. Maybe they're Scandinavian? But I never knew Scandinavians to have such a thirst for tomato juice. Well, thankfully, Teresa Delacruz seems to know how to keep those Scandinavians in line.  And don't worry, she's back from her vacation to Chicago with Neal.  Even Scandinavian wranglers need a little fun in the sun.
My Fair Soiree. As expected, Ms. Lakewood's engagement party was quite the event! The guest list included Cecco, Ed Teynte, her roller derby crew, Marvel executives, Chris Pratt and Mermaid Lagoon. Neverlandians in attendance were Wendy Darling, Jas Hook, Sheriff Lestrade, Bri Valdivia, Nanny Ams, and Fish Girl Pond. The surprise of the night was when Special Guest Julie Andrews came out of retirement to sing to the couple.
PS (Perfectly Single). Not knowing that this might be the last Neverspeak for a while, I promised a Singles' edition. I felt it was more important that I devote this article to a retrospective on the column. But, I do have a few words for the singles out there. Embrace your status because you are in the best position to prepare yourself for a great relationship. As one of my heroes, Lucille Ball, once said, "Love yourself first, and everything else falls into line."