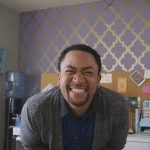 My fellow Neverlandians: longtime readers will be aware that our editorials are traditionally written by John Darling. Well, you may have heard that Mr. Darling is no longer with the K-Chron. A few other familiar faces have been let go as well. Honestly, ever since I took the reins from George Darling, I have had struggles with some of our legacy employees. I've been trying to take the paper in a brave new direction, and some people were just a little too entrenched in the old way of doing things. Sometimes taking a ship in a new direction means manning it with a whole new crew.
You may have also heard that my engagement to Wendy Darling is off. I want to say, I truly believed everything I wrote about Wendy in my last piece. I thought she felt the same way, but apparently I was wrong. It appears that no matter where I go, or what I do, people wind up finding reasons to hate me. I've tried to be everybody's friend for so long; it's things like this that make me wonder why I bother.
I tried to strike a balance between the way George ran the paper and the way I wanted to run it. I tried to ask my employees what they wanted to cover and our readers what they wanted us to cover. But I was fought every step of the way, to the point of insubordination and outright contempt. Suffice it to say, I'm done asking for people's permission for me to run my newspaper my way. Hook is back, ladies and gentlemen. The Hook who built a media empire out of nothing, all by himself. I didn't need anybody then, why would I need anybody now?