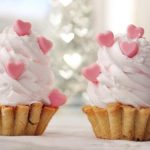 The Love Edition
We all know that Neverland is a magical place, and not just because of fairy dust and the Forever Gardens. Quite simply, Neverland brings lost souls together. One wouldn't expect a small, relatively quiet town like Neverland to attract so many people from so many places. Usually you find such melting pots in big cities like New York or Los Angeles, where wandering people are drawn like moths to a flame and all too often get burned. But, those who venture to the heart of the country instead of away from it will find in the middle of Ohio a haven like no other.
The idyllic beauty and small town charm of Neverland allows those lost souls to become whole. Here, they can be whoever they chose – an ice cream maker or a detective, a book shop owner or a gossip columnist. And when they can express themselves the way they want to, they are open enough to attract the kind of love they deserve. Being relatively new to Neverland, I am still getting used to this new way of being. However, I can't help but be inspired by all of the love I see around me. This week I want to focus on the couples that are the heart of Neverland.
#MEli The romance of Mia Rivers and Eli Traynor is especially dear to my heart, because I totally called that sh*t from the very beginning. Some might say they are an unlikely pair, a sweet bookworm and a horse-loving cowboy, but you know the saying. Rhymes with composites contract. After a slightly rocky start punctuated by some misunderstandings and cross-country crises, they are back on track. Or should I say, back on horseback?
#Tabri Bri Valdivia and G. Harrison Lestrade (nicknamed Agent Tacos) had your everyday, run-of-the-mill workplace romance. They just happened to be super-spies with the FBI while they were doing it. Both have since given up glamour and danger for a more settled life here in Neverland. Bri owns Neverland Books and Agent Tacos has become Deputy Sheriff Tacos. Yet no matter how normal their lives have become, their love is the stuff of fairytales (or spy novels).
#Jodie Jo and Freddie Wentworth may have been keeping a low profile this summer, but they have good reason. As new parents to baby Lillian, they certainly have their hands full. Having just celebrated the first year of their marriage, the couple is going strong. Their little family is a joy to behold. When will little Lillian have some playmates, hmmmm, other couples?
#TheifSlayer Teresa Delacruz splits her time between Neverland and Cleveland, attending to her slightly mysterious slayer duties. So, it would make sense that she would date somebody from outside the Neverland circle. After attending the Midsummer Ball with a red herring of a date, Teresa announced that her heart had been stolen by someone else. He was a charming thief (figuratively and literally) named Neal and the two have been inseparable ever since. Guess it's her sacred duty to keep an eye (and some hands) on a possible threat at all times?
#Jesley Juliet Carpenter and Wesley Parsons may have the most soulful connection here in Neverland. They have fought valiantly through distance and demons (just figurative) to be together. After meeting in a very trying set of circumstances (Juliet saved Wesley from a violent kidnapping), no one knew if the two could make their love last. But finally, after much debate, Wesley made the brave decision to give Neverland a chance so he could be with his Juliet.
#Salfie This nickname is unofficial, but it works perfectly for a couple that is constantly in the media. Sarah-Jane Lakewood and her fiancé Alfie live the high-life as celebrities who jet in and out of Neverland. Alfie likes to keep a low profile, but Sarah-Jane is very active in the community. Everyone became a part of their romance when Alfie proposed to Sarah-Jane on the dance floor at the Midsummer Ball. They will be having an engagement party later this month!
Next up is the sexy single's edition…unless everyone's already paired by then!
Trending
The Laura Ingalls Wilder Road Trip
John Oliver Sex Ed Video
#adulting
D23 Expo
Ask Wendy!
Fanny and Henry
@TheGeekieAwards
Streamy Noms