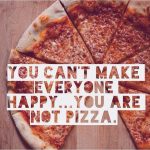 New Paper. If you haven't already heard, JHMedia has bought the Kensington Chronicle. It's definitely a little weird around here, but we are optimistic that the new merger will allow the Chronicle to keep both its integrity and its place in the hearts of Neverlandians. It's pretty well known around town that the paper has been going through some hard times. While it's difficult to imagine the paper being run by anyone but the Darlings, the important thing is that it's still here.
Reapply Your UnBlock. The members of the local band Fish Girl Pond were seen with some friends at the Jolly Roger taking a break from touring and songwriting for some much needed R&R. Nanny Ams, Mia Rivers, and Rowan O'Connor joined them over plates of nachos and bowls of ice cream. Word has it the band is working on some new material. Perhaps they will debut a new song at Sarah-Jane Lakewood's engagement party this week?
Sign Language. Wendy Darling started her book tour here in Neverland last week. Locals lined up outside of Neverland Books to get their hands on some of the first copies of her new book "Ask Wendy!". The local, soon to be national, celebrity was gracious and charming as she signed books for everyone who showed up and a few extras for those who couldn't be there.
Beyond the Pale.  Even though it's the end of summer and most of us are sun-kissed or just downright red, there have been a few new residents of the paler variety. Maybe they're Scandinavian? But I never knew Scandinavians to have such a thirst for tomato juice. Well, thankfully, Teresa Delacruz seems to know how to keep those Scandinavians in line.  And don't worry, she's back from her vacation to Chicago with Neal.  Even Scandinavian wranglers need a little fun in the sun.
Bagha Tricks. Local entrepreneur Lily Bagha is having a bad week. Just as word leaked that she and Peter Pan were all but finished, her company was taken over in a hostile move by JHMedia. Bagha Industries had gone public earlier this week, flooding the market with its stocks. Apparently, this was a gamble. The company stood to make a huge profit while they risked someone buying up all the stocks and have the controlling share of the company. This is exactly what happened when Jas Hook swooped in and immediately booted Lily Bagha out.
Star-crossed. Sarah-Jane Lakewood and fiance Alfie will be celebrating their engagement this Friday. It should be a swanky party – the only catch is that it is taking place in New York.  The couple's families and circle of Hollywood friends will be in attendance.  Word has it they are flying in Mermaid Lagoon for the occasion. The party will be a throwback to 1920s glamour with New Orleans cuisine and endless champagne.  So, if you can hop a plane (or convince Sarah-Jane to share her jet), you probably should!
Boy in Blue. Neverland couldn't be happier with its new Deputy Sheriff G. Harrison Lestrade. One resident said, "I feel safer knowing that Deputy Sheriff Lestrade is on the case, keeping our town safe. And it helps that he's cute." Another pledged to make him her famous chili cheese tacos stating, "Well, that's his nickname isn't it?" Yes, yes it is. Thanks for your constant vigilance, Deputy Sheriff Tacos! Let us know how those chili cheese things turn out!
Trending
Social Medium
#FirstDayOfSchool
Ice cream
@RandomActsOrg
#AustenBiopic
No More 'Hot Piece' Roles
New Lost Boy
Theodore the Snake