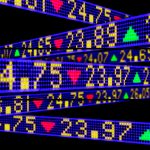 Dear readers, it has come to my attention that Bagha Industries, helmed by Neverland's own Lily Bagha, is about to have its initial public offering. (For those unfamiliar with Ms. Bagha, you can learn more about her and her company in an editorial from last year). Though Ms. Bagha is a friend to the paper, she declined to comment on the move at this time, leaving us only to speculate as to her reasons. First and foremost, it appears that she might not have any other choice.
Until relatively recently, companies with more than 500 on-record shareholders were required by the SEC to go public, but in 2012 the senate passed legislation raising that cap to 2,000. But the number of Bagha Industries shareholders is just about to rocket past this new magic number, forcing the CEO to make Bagha Industries stock available to the public, or submit to much stricter disclosure rules. It seems the company has grown too much, too fast. This would ordinarily be a good problem to have, but it remains to be seen just how the issuance of public stock will affect the company.
When Facebook went public a few years back, CEO Mark Zuckerberg only sold 10% of the company. While the exact number of shares that Bagha Industries intends to release is not yet known, industry insiders report that the company will be putting a much larger portion of the company in the hands of the public. Now, this is the part that I'm having difficulty wrapping my mind around. Issuing a lot of stock is a good way to raise capital, but I can't imagine that Bagha Industries is having cash flow problems. Despite her company's prolific amount of philanthropic works, our Ms. Bagha has occasionally been accused of having "lost touch" with the 99%, so maybe putting control of a significant portion of her company in the public's hands is a way of earning back their trust. Of course, Ms. Bagha's business acumen far, far eclipses my own, so it's safe to assume she knows exactly what she's doing.
Like I said, there aren't a lot of concrete details about this floating around yet, but we promise to keep our finger on the pulse of this important local story. All credible sources anticipate that this stock offering will come to pass within a matter of days. I'll keep you all updated at this one develops.